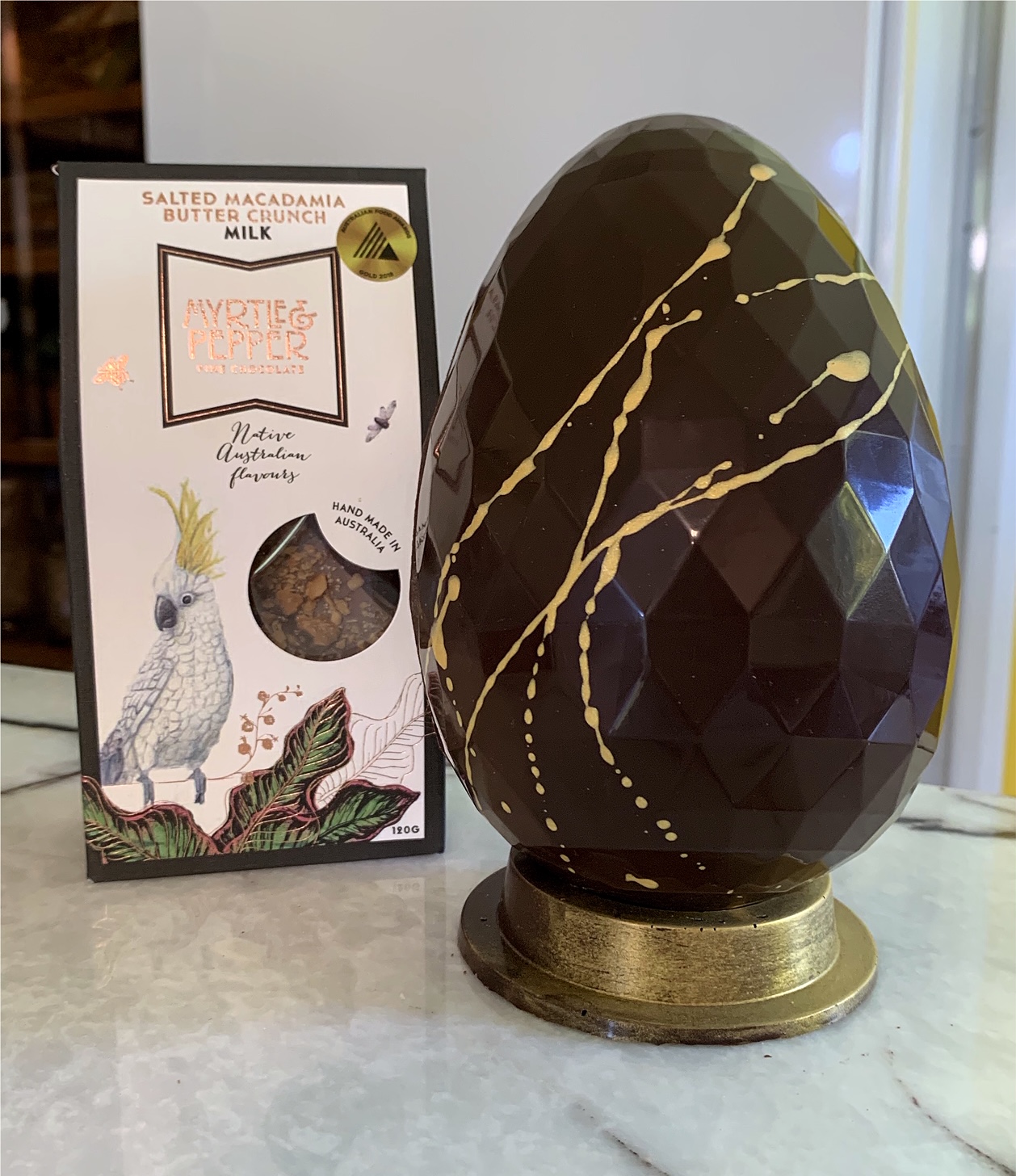 Buttercrunch Egg - Large
A full sized serve of our gold award winning Salted Macadamia Buttercrunch can be found inside this large hand painted chocolate egg. Available in fair-trade milk or dark chocolate.
Please note that this egg is not suitable for delivery and can be picked up from Greenhills (from 12th - 14th April), New Lambton or Lorn by appointment.
sold out